Hi All,
I've had a project rifle's profile and use stuck in my head for some time.
Application (which any stock SKS could fulfill):
To hunt pig here in Kali, which I've never done, and actually only kilt 1 deer, and build a robust truck gun. I know most don't associate Kali and "Truck Gun", they
do exist, but you don't see 'em in cab gun racks these days.
And to comply with the soon to be banned usage of leaded ammo. Monolithic bullets are longer than lead core bullets of the same weight. And expensive.
I didn't want to experiment with my own precious metal, so I've been on the lookout for just the "right" barreled action, with a barrel already cut, an ex-project. Pre Bubbad, if you will. It need not be Tacticool, just Practicool, cobbled together, with some spare bits and pieces, gathered from the realm. And cheap, did I mention cheap?
After trying different furniture, this is what I ended up with, fitting me the best, good balance, and I like the way it looks. Choate Drag, no spacers.
Picked up a numbers matching early Sino-Soviet (stock too) cut to 17 1/2". Messed up on the first 14X1 LH thread attempt, wasn't centered to the bore. After cutting to 16 1/2", an annular cutter the second go set the OD, squared the barrel face, threaded, finished the muzzle work with an 11* crown. Prince 50, then topped with a short Tri-Delta brake. I screwed up 2 sight bases and the P50, trying to press the base in.
At the receiver I swapped the bolt carrier for an un-numbered Alby, and the stock mag for an un-numbered 5 rounder. It turned out pretty cool, has good balance, will get Parked colored Duracote eventually. Not done, but functional as is, and I don't feel the need to go to confession over the blasphemy that's befallen the wretched thing. PAX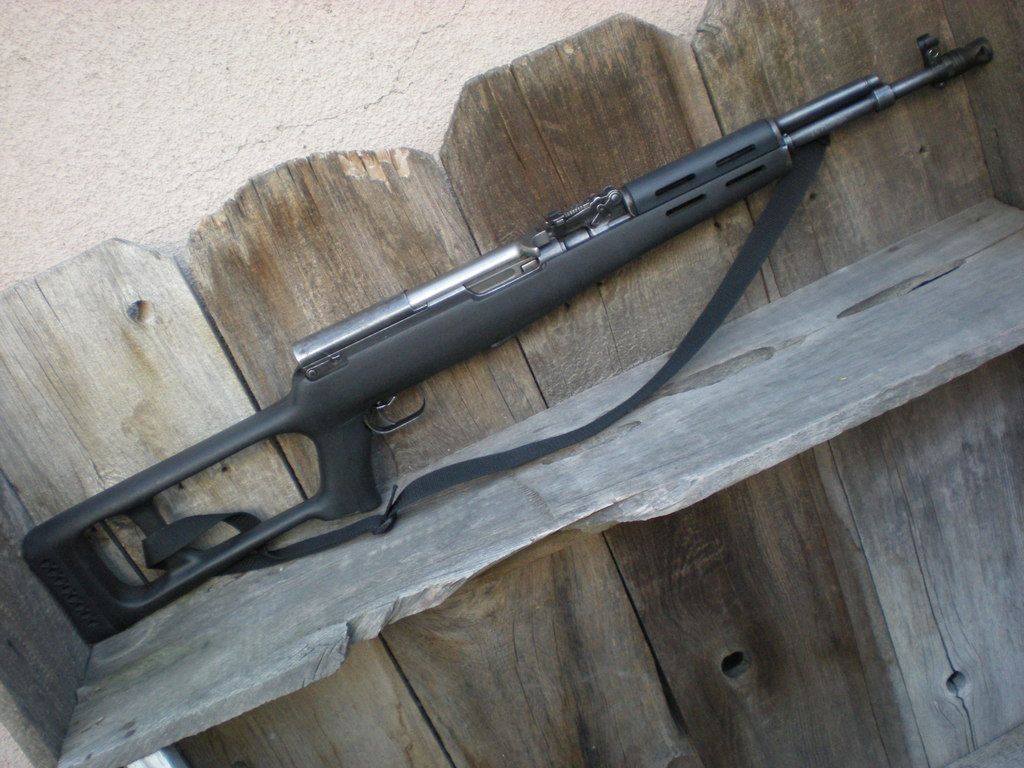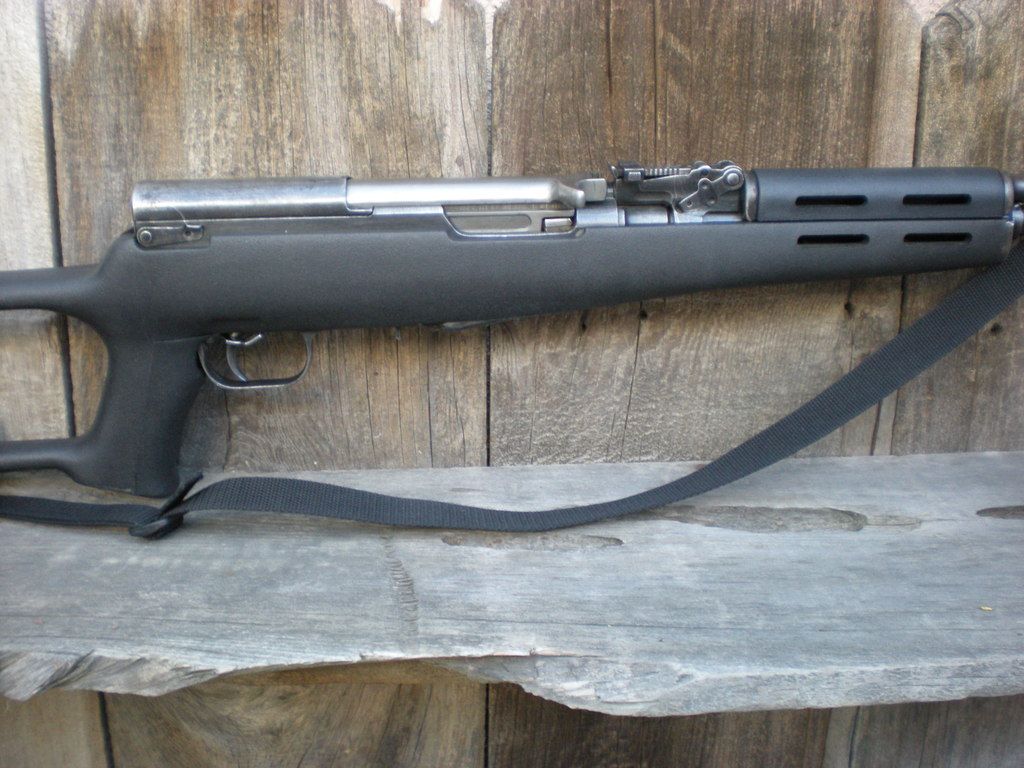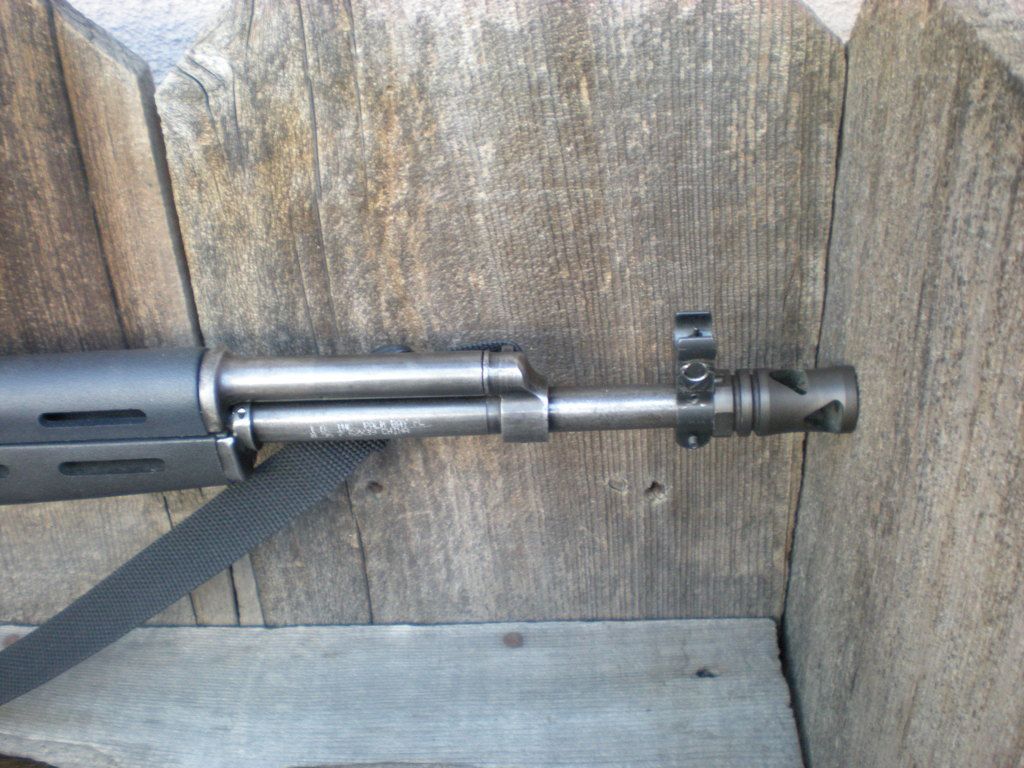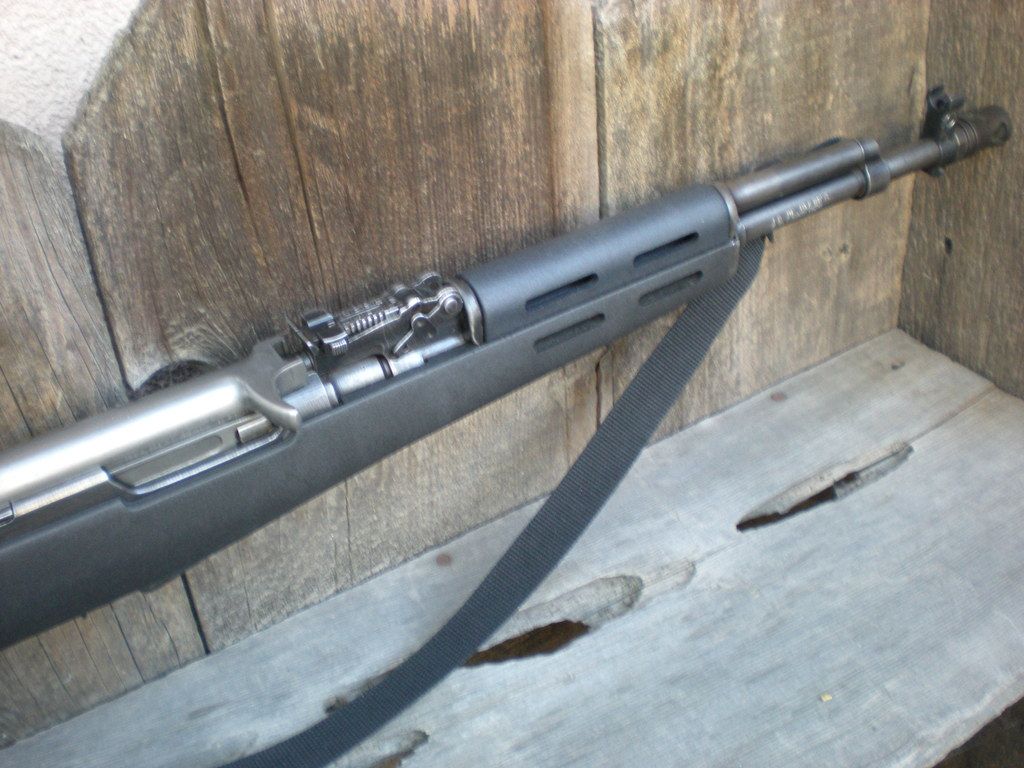 Here it is with the Williams installed. PAX