Like new, never fired by me.
Night sights, numbered box to gun, manual, scraper, brush, tools, two mags.
Early import Sterling, solid black, and no "Refer to owners manual" on side of gun.
98% easy, only because I didn't buy new.
The only reason for selling...is the same as the gentleman I bought it from.
My daughters going to college.. Seattle U!
Contact me at: jmlueck4 at gmail.com
$2475
[IMG]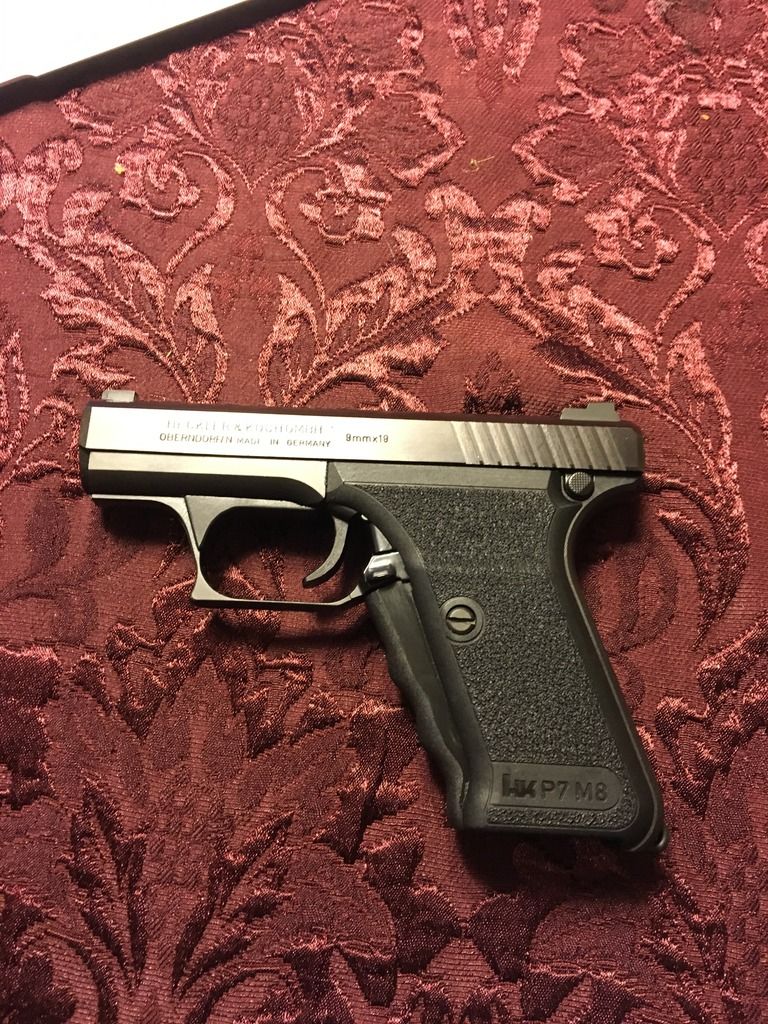 [/IMG]
[IMG]
[/IMG]